Celebrating our student medics in fight against COVID-19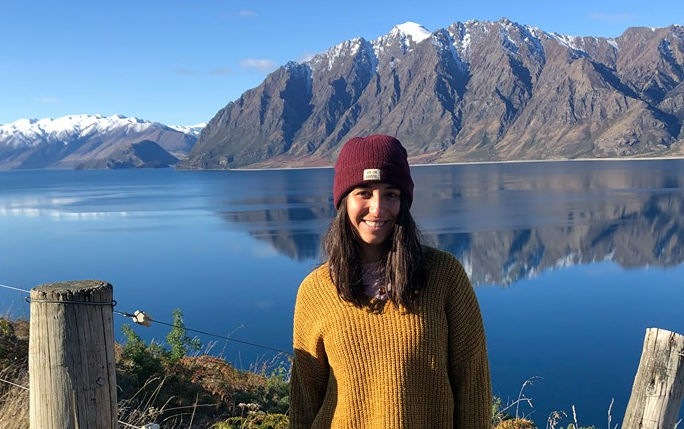 More than 230 University of Liverpool student doctors and 98 student nurses have volunteered to work on the frontline taking up interim posts at hospitals across the county. Putting their clinical skills into practice, they have helped the NHS to build capacity during the COVID-19 pandemic.
Julia, a Year 5 Student Doctor set to graduate this June, spoke to us about her experience.
After spending a couple of weeks in her local hospital as part of her high school work experience, Julia knew she wanted to pursue a career in medicine.
She said, "I really enjoyed the combination of science with patient contact as well as working within a large team. I struggled to think of another career in which I would be able to continually develop my knowledge and understanding of science, contribute to research and form impactful relationships with people."
Alongside her studies, Julia also spent four years working as part of Alumni and Friends Fund student caller team, building and maintaining relationships with Liverpool's global alumni community as well as supporting key fundraising priorities.
Whilst undertaking her final NHS placement as part of her medical studies, Julia decided to volunteer as a Sub-FY1 in order to support the NHS at a time of crisis.
She said, "I was on placement during the beginning of the coronavirus outbreak in the UK, at which point many of those who had been abroad were being quarantined in the hospital accommodation on site."
She added, "The situation quickly evolved and by around the middle of March, the University informed us that our placements had been stopped temporarily. We then were asked if we would like to volunteer to begin work early as a sub-FY1, just below the level of a first-year junior doctor".
Over 95% of the Student Doctors at Liverpool immediately volunteered to support the NHS, while continuing their training, through these novel apprentice placements, designed by the School in partnership with our University NHS Trusts.
Since then, Julia has been working in a local hospital alongside her peers to provide the NHS the much needed to support it needs in the fight against the virus.
During this challenging time, Julia shared some words of support for her peers: "Look after yourself and be kind to one another. Snacks are also great - luckily there have been lots of care packages being donated to NHS staff during the pandemic!"
The dedication and selflessness shown by our student community is phenomenal. On behalf of the University, we thank you.
To find out how the University is responding to the global COVID-19 crisis and supporting its students please visit our Coronavirus support pages.