Alumni help to support more student-led initiatives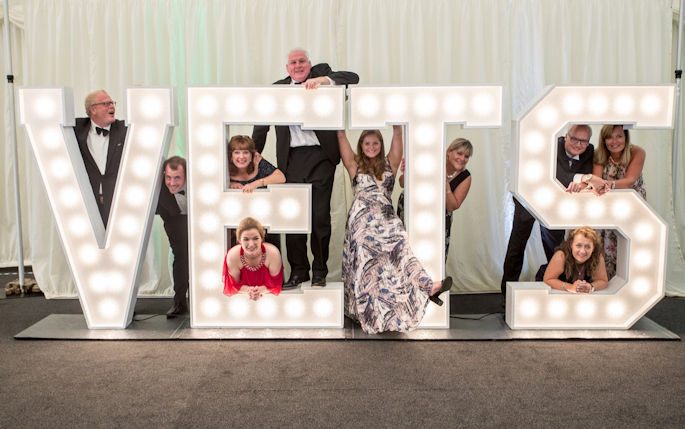 Each year the University of Liverpool Veterinary Alumni Association (ULVAA) receives monetary donations from alumni that help to support our activities. This year we invited students to apply to us for funding to support academic activities as well as non-academic activities that promote wellbeing. We are pleased to have supported a number of sports teams across the Institute of Veterinary Science and helped to celebrate the success of our final year students at the graduation ball. Here the students tell us how the money has helped support their activities.
Victoria Bracken on behalf of the Sefton Panthers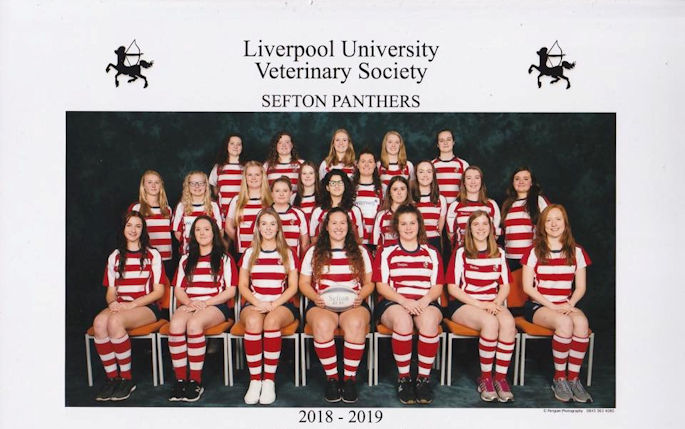 Sefton Panthers have had one of their most successful seasons ever! We've had match winning streaks, scored many conversions and recruited more vet students.
We would like to thank the ULVAA for their funding and support. It has allowed us to pay match fees and travel to away matches. One particular away match against Littleborough RUFC was particularly challenging, as they play in the league above us. However, all our players rose to the occasion and this highlights the importance of playing away matches for team development.
Team performance has improved in every match, so in the upcoming season we are pleased that we will be entering the Merit League. We hope our success will continue and look forward to welcoming the new Freshers in September.
Klaudya Charlton and Lucy Dawson on behalf of the University of Liverpool Veterinary Squash Club
To celebrate our first year, the University of Liverpool Veterinary Squash Club felt holding an end of semester tournament would be a fantastic use of our ULVAA funding. The tournament was a great way for all our club members to participate in competitive squash in a friendly and supportive environment, as well as helping its members to de-stress after a long semester!
Throughout the tournament, committee members refereed to reflect a competitive match situation, whilst ensuring everything ran smoothly within the time constraints. The club used the money provided by ULVAA to purchase prizes for the winning players. Congratulations to Freddy Nicholson, Rory Newton, Andy Trembling, Catriona Ellams, Natalie Piper and Erin Jayasekera.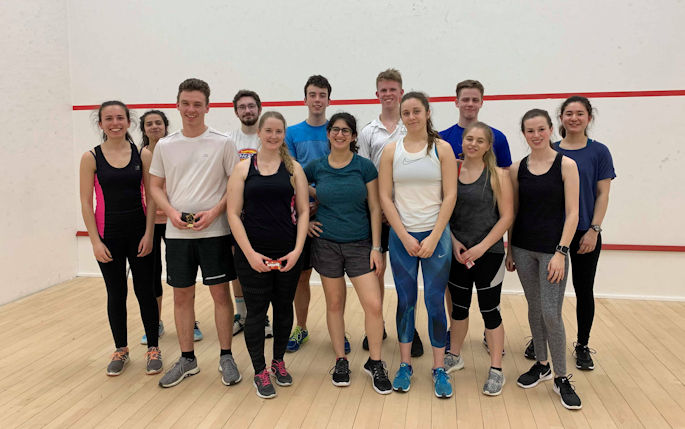 Everyone who took part thoroughly enjoyed the competition, especially as it gave the less confident players a chance to step out of their comfort zone and play in front of the entire club, which was fantastic to see!
The competition allowed us to raise the profile of our club going forward into next year and we would like to introduce more competitive playing alongside our training sessions with the goal of integrating the club into the wider University community. The club would like to thank the ULVAA for their funding as we could not have organised this event without their support.
Elinor Long on behalf of the Leahurst Vet Netball Club
This year, girls in their fourth and fifth years have taken their love of netball to Neston and formed the brand new Leahurst Vet Netball Club.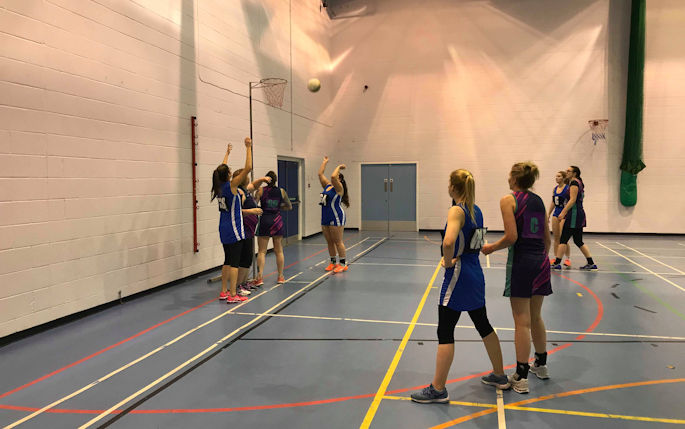 Thanks to funding from ULVAA, we have been able to pay for courts for training sessions. This has helped with our performance during our competitive league matches on Mondays. The money also meant we could reduce our membership costs thereby allowing a wider range of students to access both the social aspects of the sports club and the fitness benefits.
We have loved being able to bring netball with us over the Mersey, and we hope thanks to ULVAA this will continue for many more students in the years to come!
Sarah Gregory: LUVS Sports Day
More than 40 vet students across all the LUVS sports clubs attended a 'sports day'. With everyone having a go at rugby, football, netball and hockey we learnt an appreciation for other sports and remembered why ours was the best sport!
The weather stayed nice and there were some impressive sporting contests: from a rugby v netball mid-air collision, impressive netball shooting from a hockey player and a wicked hockey goal from a rugby player! Many thanks to the Alumni Association for helping this event go ahead!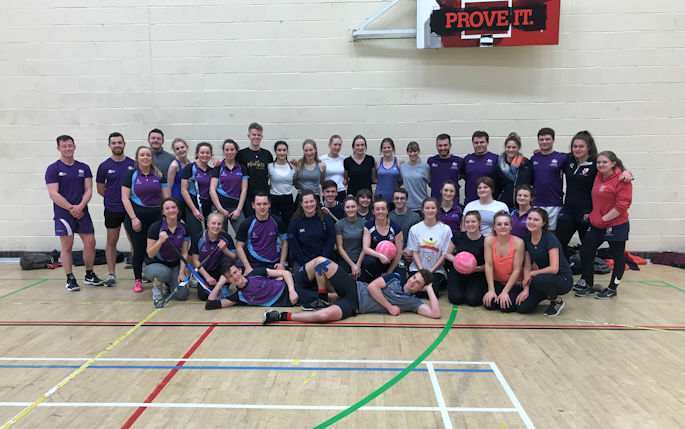 Nicola Bryden on behalf of the Grad Ball Committee
July marked the graduation of the next cohort of Liverpool Vets. An early start in Liverpool saw the final year students graduate alongside their peers in health sciences and dentistry. This was followed by a more relaxed swearing in ceremony with the new RCVS President, Dr Niall Connell and the Dean of the Institute, Professor Sue Dawson.
The rather tropical day culminated in the Graduation Ball held at Thornton Manor where students, families and staff members all came together to celebrate the hard work and achievement of the graduates.
A year of organisation by the Grad Ball Committee saw the marquee dressed in fresh foliage, with entertainment from a magician and a live band, a well-stocked bar with signature cocktails including the 'French Poodle' and plenty of photo opportunities. The festivities of the whole day were enjoyed by all.