Postgraduate alumni from 1980 return to Liverpool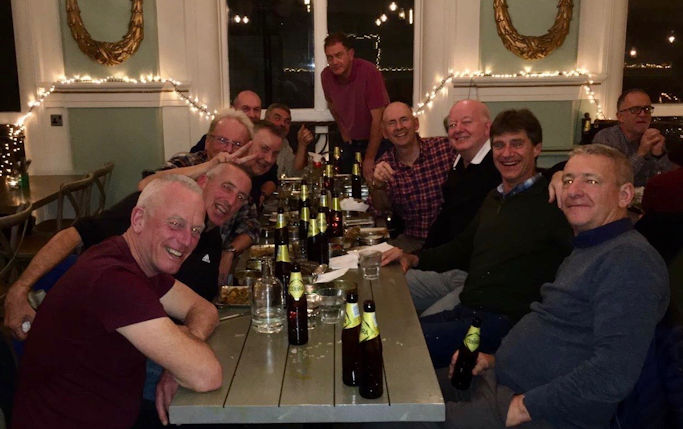 The PGCE PE Class of 79-80 met in Liverpool for a weekend reunion, coming together to reminisce about their time at the University of Liverpool.
The group of 10 had a full weekend, beginning on a Friday evening with a visit to what used to be their regular, The Philharmonic Pub.
The rest of the weekend included a cruise on the Mersey Ferry, an afternoon Beatles walking tour in the city, a trip to the University Sports Centre where the group used to play football and finally a celebratory evening meal to complete the weekend of festivities.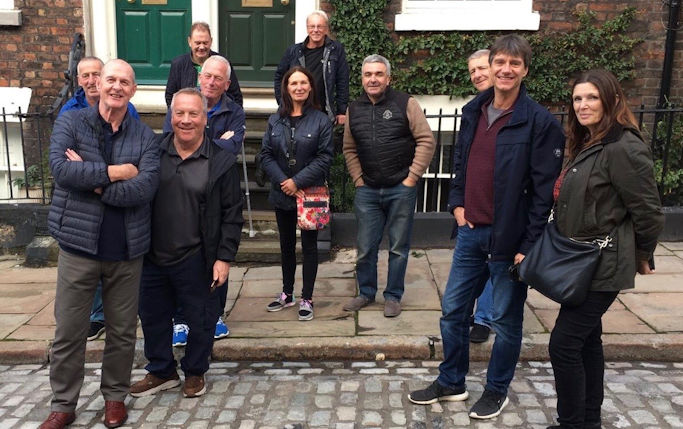 Reunion organiser Gerry Hickey said of the weekend: "We had a brilliant weekend together & fond memories of Liverpool & the university were revived, rehashed and retold with a lot of laughter."
If you would like to organise a reunion for your own class year, attend an event or come back and visit campus, you can contact the Alumni Relations team on: alumni@liverpool.ac.uk and we will be happy to help.