Class of 1979 Medics return to Liverpool to celebrate 40 year reunion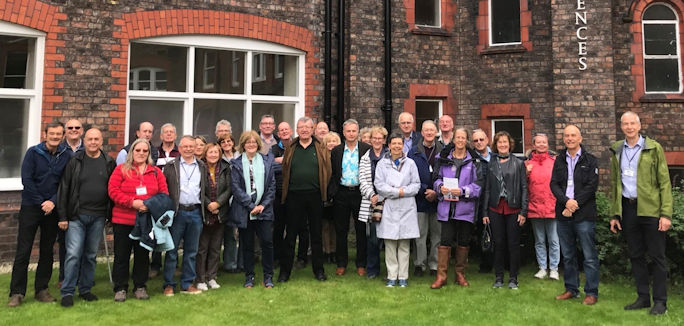 Medical alumni from the Class of 1979 joined together for a weekend of celebrations to commemorate 40 years since graduating.
The graduates started the weekend with a walk up Moel Famau, before dinner at the Hope Street Hotel the following day. To end their celebrations the group joined the Development and Alumni team for a visit to Cedar House, the original Liverpool Royal Infirmary Waterhouse building and the Harold Cohen Library.
Reunion organiser Professor Phil Smith gave us his account of the weekend:
"We celebrated our 40 year reunion in early October 2019. Friday started in the rain with 20 of us braving the 5-mile walk up Moel Famau, led by Peter Stevenson. It was too misty for the promised view of Liverpool but between puffs we thoroughly enjoyed the chat and re-acquaintance. That evening 45 of us joined together at the Hope Street Hotel, for a curry and a Liverpool-themed quiz brilliantly organised and delivered by David Jones and Janice Fazackerley, and inevitably followed by spontaneous dancing to 1970s music.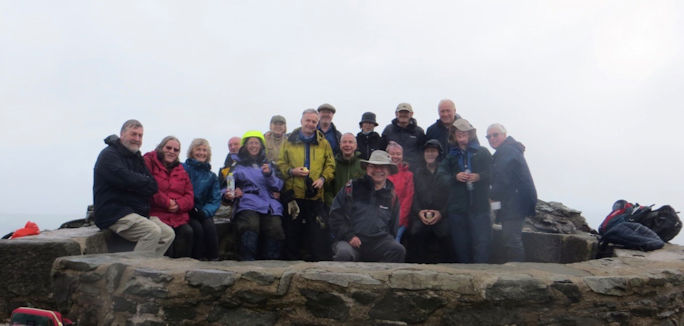 A few early risers on the Saturday morning worked up an appetite on the 5k fun run to Princes Park. Then 35 of us then gathered in the Victoria Building on Brownlow Hill for a walking tour of the new Medical School, kindly organised by the Development and Alumni team. This included visits to the old anatomy and physiology buildings, the first Liverpool Royal Infirmary, and a slightly non-silent visit to the Harold Cohen library. Lunch was in the Medical Institution on Mount Pleasant, where almost 60 of us heard and interacted with some great short talks from various members of our year, covering such themes as cider making, learning to learn, knowing thyself, confessions of a gynaecologist, the Liver Birds, the Llangollen International Musical Eisteddfod, and how to divest ourselves of medicine.
Our gala dinner that evening in the Hope Street Hotel was unforgettable, with fantastic food and service, and a real treat to dance until the formalities ended at 1.00 am, before retiring again to the bar. It was difficult to get up in the morning and definitely sad to say farewell to all again (until 2024)."
Were you a medical student at the University of Liverpool and would like to organise your own reunion for a graduation anniversary milestone? Contact the Alumni Relations team via: alumni@liverpool.ac.uk and we will be happy to help.