Celebratory 60th reunion of the Geographers of 1959-62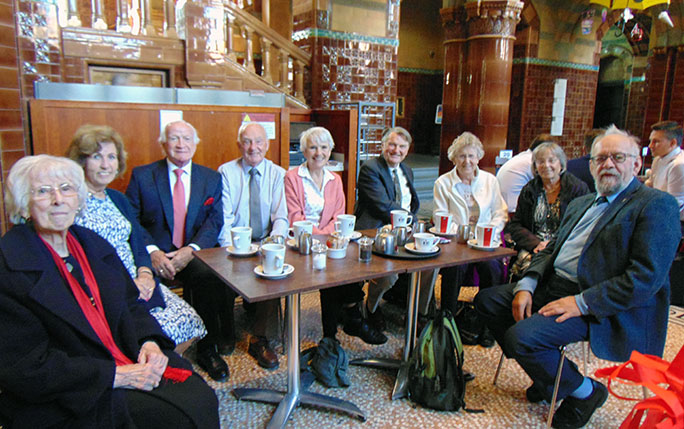 Geography alumnus, Ernie Savage, arranged a special reunion for fellow classmates to celebrate their arrival at the University of Liverpool, 60 years ago in 1959.
The geographers of 1959-62, together with a former member of Senate and Warden of the Halls, Joan Kenworthy, enjoyed catching up over coffee in the Victoria Gallery & Museum, before moving on to celebrate their 60th anniversary at 60 Hope Street.
The cohort meets every year, sometimes visiting 12 Abercromby Square, where the Geography Department used to be. More former staff members used to attend, but, in recent years, Joan Kenworthy is the only member of staff from the early 60s able to make the journey into Liverpool.
Carolyn Jones, Legacy Officer, who met the reunion group on the day said: "It was the pleasure of the Development and Alumni Relations Team to meet up with the Class of 1962 and listen to their amazing stories about their time at the University of Liverpool. One cannot help but notice the sense of happiness and pride they have when speaking about their time at the University."
Here's to next year's reunion!
If you would like to organise a reunion for your own class year, attend an event or come back and visit campus, you can contact the Alumni Relations team via: alumni@liverpool.ac.uk and we will be happy to help.
In the photograph, left to right:
Joan Kenworthy, Viv Cole (née Harris), Bill Rooney, Fred Bazeley, Ruth Pumphrey (née Chapelhow), Peter Daniel, Brenda Grafton (née Hodgson), Diana Sargeant (née Pettit), Ernie Savage.