Celebrating 100 years of Oceanography
The study of oceanography at Liverpool is celebrating its 100th anniversary with a series of events which commenced with the Inaugural Lecture of the new Professor of Oceanography and alumna, Claire Mahaffey (PhD 2003).
More than 100 guests including alumni, students, current and former staff attended Professor Mahaffey's Inaugural lecture which explored how the oceans have transformed over the past century and gave an insight into the work scientists are undertaking to better understand the impact of climate change on our oceans.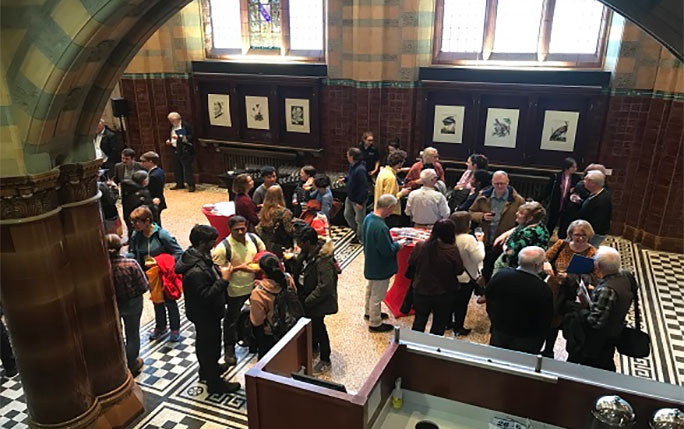 Professor Mahaffey's Inaugural lecture opens a year-long celebration of oceanography culminating with a special lecture and dinner taking place in September 2020 at the Maritime Museum in Liverpool.
The study of the oceans dates back to 1919 when the University established the country's first ever Chair in Oceanography through an endowment by Sir William and Lady Jane Herdman. Sir William Herdman became the first Professor of Oceanography, succeeded in 1920 as Professor by Oceanography by James Johnstone who held the Chair until his death in 1932.
1919 also saw the formation of the Liverpool Tidal Institute led by Joseph Proudman, an applied mathematician with a consuming interest in ocean tides. The LTI conducted research into all aspects of the tides and became known as the world centre for knowledge of the tides.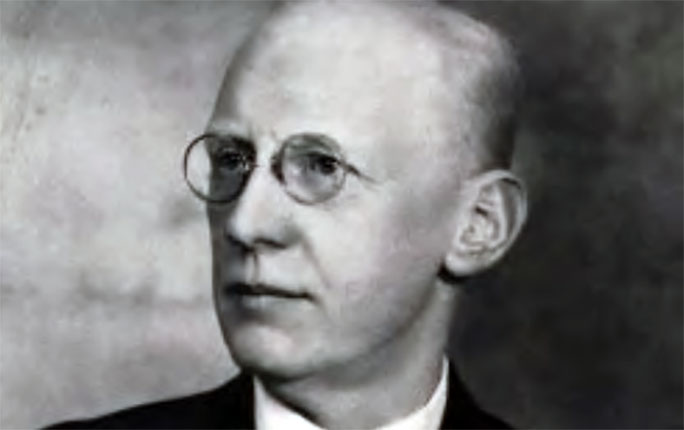 Professor Joseph Proudman succeeded James Johnstone as Professor of Oceanography which he held until 1954. Originally housed in the George Holt Building (at that time the Physics Department), the Liverpool Tidal Institute (LTI) moved to Bidston in 1924.
The LTI and the Bidston Observatory merged in 1929 to create the Liverpool Observatory and Tidal Institute. In 1961 it was renamed the Liverpool University Tidal Institute and went through other name changes, including the Proudman Oceanographic Laboratory, until it became a component of the present National Oceanographic Centre in 2010, which is located on the University campus.
In the 1950s the Department's focus broadened to include chemical and physical oceanography. During the 1980s Oceanography merged with Geological Sciences to become the Department of Earth Sciences, and it is now part of the Department of Earth, Ocean and Ecological Sciences.
One hundred years later and Liverpool is still at the forefront of ocean science research and teaching. Liverpool ocean scientists have an international reputation for their work on climate change, including how the ocean is warming and sea level is rising, and how ocean physics and biogeochemistry interact together, including the cycling of nutrients, trace metals and carbon, and their effects on the ocean ecosystem.
If you would like to find out more about the study of Oceanography and climate change research at the University please visit the Ocean and Climate YouTube channel.
Join us to celebrate this occasion at the upcoming oceanography lecture, The power of the small: The emergent role of submesoscale turbulence in shaping ocean circulation and climate, delivered by alumnus Professor Alberto Naveira Garabato (PhD 1999) on Tuesday 11 February 2020.