New alumni offer: Accessing the London campus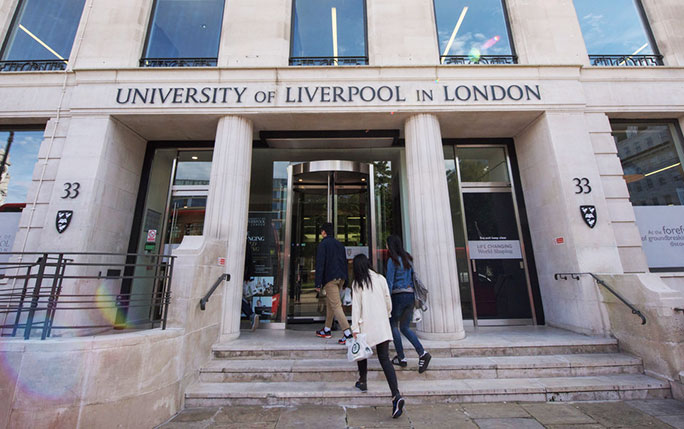 Alumni are now able to use the fantastic facilities and services at the University's campus in Finsbury Square, London.
Based at the meeting point of London's city financial district, Tech City and the Silicon Roundabout, and the creative and cultural Culture Mile and Shoreditch, the University of Liverpool in London is ideally-placed for those living or working in London and the south-east.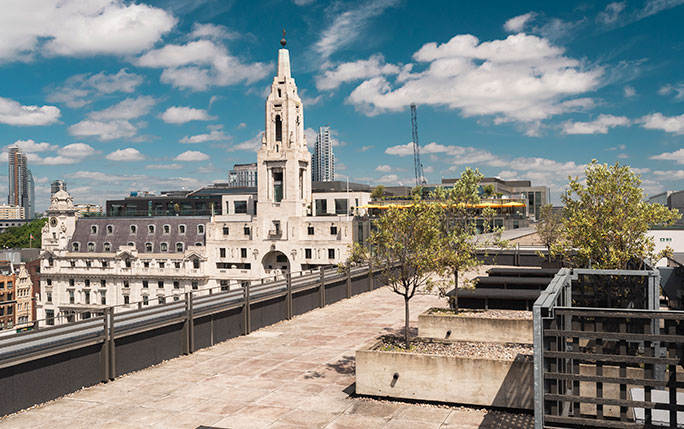 Alumni can access a range of services, including:
A café and social area where you can host informal meetings, catch up on emails or simply enjoy a barista served coffee or a cuppa with some cake. Your first drink will be on us, just collect your voucher when you visit the campus
Innovative, professionally-focussed postgraduate programme options including executive education
Access to the library collection, specialising in accounting and finance, architecture, planning and communications, with support from dedicated librarians
Events, conference and meeting room hire at discounted rates.
The London campus offers high-quality events and meeting room space, which can be booked through a dedicated events team in London, and includes a variety of spaces suitable to host small meetings to larger conferencing and networking events. There is also an in-house catering team to meet all your event needs ranging from business breakfasts and lunches to canapés and fine dining. For events enquiries, an informal tour and to discuss how we can meet your needs, please contact our events team via: ldnevent@liverpool.ac.uk.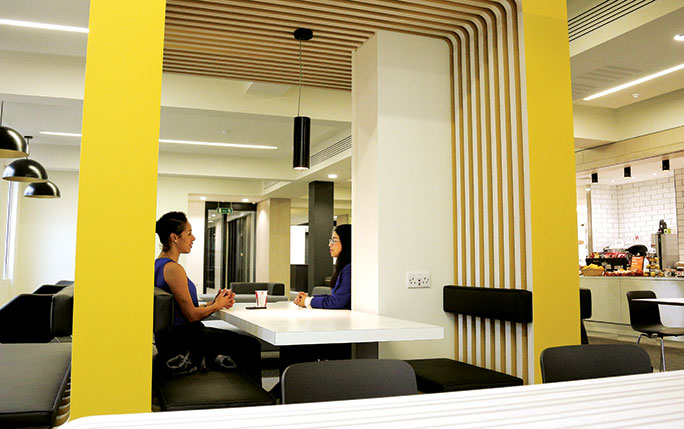 The London campus also has specialised facilities including the Virtual Engineering Centre, a Trading Floor simulator, and a Design Studio and Workshop. Should you want to create a bespoke Continuing Professional Development offer for your organisation they are well placed to develop a collaborative approach, drawing on the quality and richness of the whole of University of Liverpool expertise. The campus is open every day from 7am to midnight.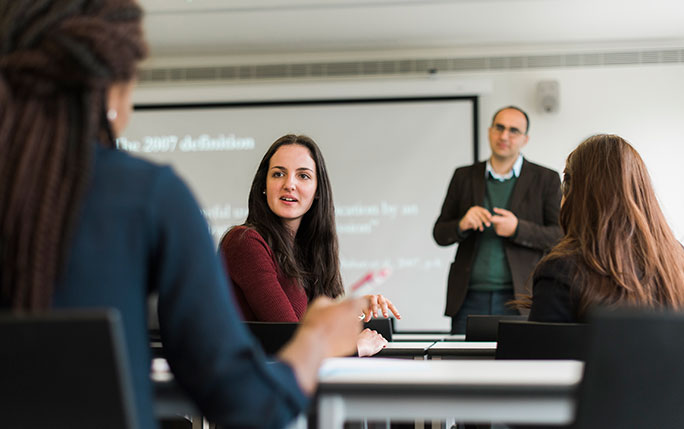 We would love to hear from our alumni and encourage your involvement in University life. Our current students are inspired by and learn from alumni as they progress in their learning and enter the world of work. If you would like to volunteer your time to support students studying at the London campus, please contact the Alumni Relations team on: alumni@liverpool.ac.uk.
To access these facilities and services and explore the campus and the alumni offer, please contact the Student Experience team via: stuexldn@liverpool.ac.uk , call +44 (0)20 7682 4646, or drop into the campus at:
University of Liverpool in London
33 Finsbury Square
London
EC2A 1AG
To sign up to receive an alumni ID card and the various benefits of the London campus, simply bring along a photo ID to the London campus between 8.30am - 5.30pm, Monday-Friday. Find out how to make the most of your alumni membership by visiting our discounts and resources pages at: alumni.liv.ac.uk/discounts-resources.