Alumni invited to make the most of Sensor City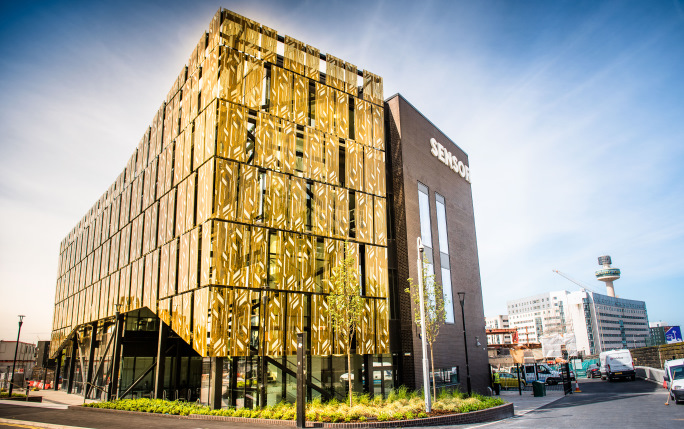 Local alumni-owned businesses are now able to access facilities and expertise in Sensor City, a joint venture between the University of Liverpool and Liverpool John Moores University, located just a few minutes' walk from campus on Russell Street.
The global innovation hub facilitates and promotes collaboration between academia and industry and supports the development of innovative sensor and 'Internet of Things' (IoT) concepts into commercially viable solutions.
As a University Enterprise Zone, Sensor City is committed to increasing local growth and innovation and so the technical and business support on offer for its university partners and students extends far beyond graduation.
Sensor City provides discretionary free of charge (via State Aid) support to University of Liverpool and LJMU alumni-owned SMEs, operating in the IoT and sensor technology fields. This includes SMEs who are developing novel applications for existing sensor or IoT technologies, which allows flexibility in applying the discretionary support.
The complimentary support that Sensor City provides to graduate and academic start-ups includes work space, access to laboratory equipment and commercial introductions.
Dr Joanne Phoenix, Interim Executive Director at Sensor City, explains: "Start-ups face many barriers to entry and so we want to give them the best start possible and help fast-track their growth potential."
Sensor City engages with its university partners and start-up community through a wide range of activities including hosting events, facilitating joint projects with larger corporate clients and promoting research specialisms to peers, industry and media.
To date, the innovation hub has 34 resident members who have alumni or student founders, have hosted PhD and intern placements, have undertaken research collaborations, or have employed partner university graduates.
Sensor City will continue to support the next generation of entrepreneurs and innovators and is keen to help retain the latest graduate talent within the Liverpool City Region.
A full breakdown of available support for alumni-owned SMEs includes:
6-12 month hot desk licences
Registered company address
Membership at Sensor City for 12 months
Business development support
Access to lab equipment and technical support services at reduced rates
CPD/technical events
Business to business commercial introductions
To take advantage of this support, or to find out more, please contact Louise Goodman: louise.goodman@sensorcity.co.uk or call 0151 705 6003.