Hong Kong events round-up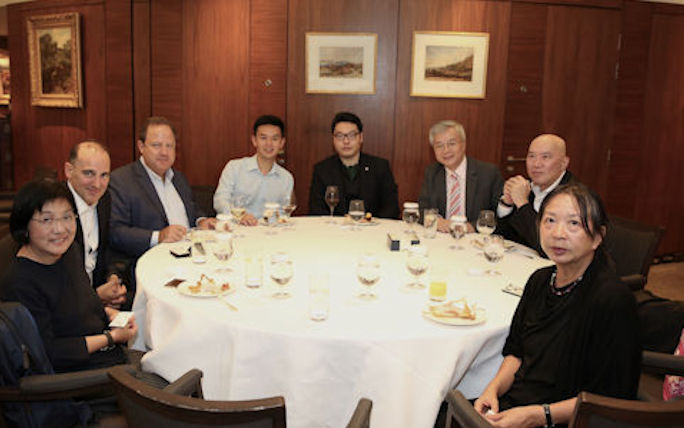 Christina Turner, Director of Development and Alumni Relations, was in Hong Kong in September hosting graduates at three different events in partnership with the University of Liverpool Management School.
Managing Talent in Global Organisations
The first event, Managing Talent in Global Organisations, took place on Thursday 19 September at the exclusive Hong Kong Club attracting more than 30 graduates. The panel event was chaired by Professor Julia Balogun, Dean of the University of Liverpool Management School, and the panel included Jeanette Kehoe-Perkinson, Director, Principal Consultant at Agile People Limited; Dr Rick Parry (BSc Hons Mathematics 1976, Hon LLD 2008), former CEO of Liverpool Football Club; and Peter Kung (BA Hons Accounting 1984), former Vice President of KPMG China, who also kindly sponsored and hosted the event.
The panel session was followed by a drinks reception which gave guests the opportunity to network with fellow alumni and panel members.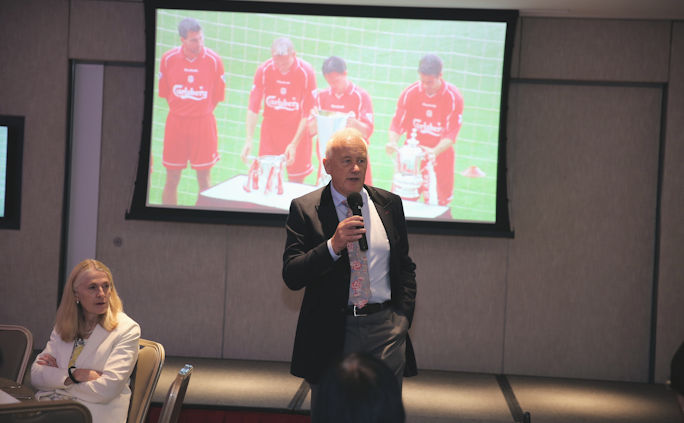 An Evening with Dr Rick Parry
An evening with Dr Rick Parry took place the day after at the Hong Kong Football Club. Joined by more than 50 graduates, Dr Parry delivered a fascinating insight into his career in sport spanning more than 30 years. Dr Parry spoke at length about his 11 year reign as CEO of Liverpool FC, offering a great perspective into the highs and lows of running one of the world's biggest football clubs. Dr Parry also focused on his time as the CEO of the English Premier League and how he went about securing the biggest ever TV deal in football at the time.
Graduates were able to ask Dr Parry questions about his career before being treated to a luxury buffet dinner and networking drinks reception. Dr Parry, an adviser to the University of Liverpool Management School hosted a similar event in Singapore a week later and will continue to help support the Management School in a global setting.
Private Graduate Dinner
The final event was a private dinner organised by local graduate Bengie Kwong at the Hong Kong Yacht Club where guests were able to network over dinner in these beautiful surroundings.
The University of Liverpool would like to thank everyone who attended the events in Hong Kong and made them such a huge success. Christina and the team will be returning to Hong Kong in the near future for more events so please keep a regular look out on the alumni website and your emails for further details.