Veterinary Alumni Association works with students to promote mental health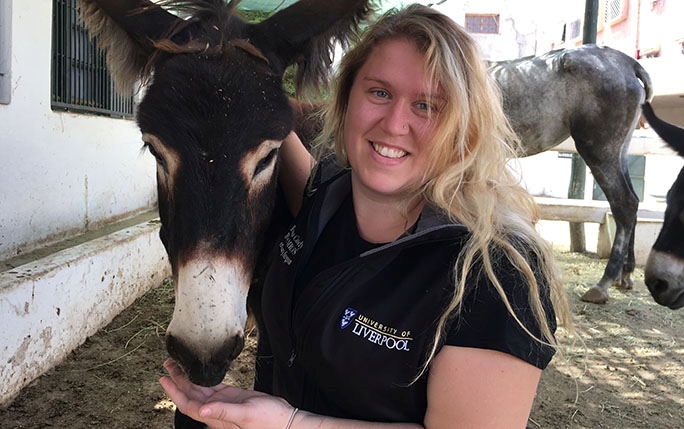 Every year, a pair of students is elected by the final year cohort of veterinary students to organise designs for the official jackets for the year. Each jacket is embroidered with the individual's name and their new honorifics and qualifications. These jackets are worn with pride by our veterinary graduates both on results day and in the first stages of their careers.
This year Emma Cassidy (BVSc 2019) and Rachael Todd (BVSc 2019) organised 169 garments for their year group. Here Emma and Rachael tell us the background behind a new initiative to support mental health:
"The jackets are symbolic of our achievement of qualifying as vets after five years at vet school. They also serve as a reminder that we are a part of wide and diverse network of Liverpool veterinary alumni across the country and beyond.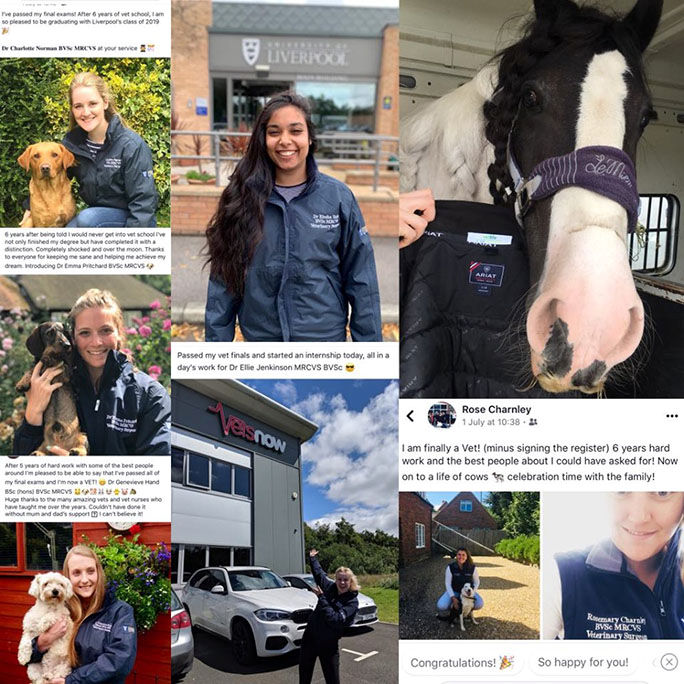 "The Vet School community is very close-knit, with shared interests and values, and a course that increasingly integrates us as colleagues and friends throughout the years. In July 2018, we received the devastating news that one of our own had passed away. Hannah Daibell was a second year student at our vet school. She was an active member of the vet school community and wider University network alike. She was president of the horse riding and polo society and was described by peers as vibrant, supportive and friendly – a bright and warm person who always went the extra mile to help.
"This news shook everybody at Liverpool Vet School, whether they knew Hannah or not. Several memorials and events have taken place both in her memory and to celebrate her life over this past year, including an award in Hannah's name to the student 'who supports their peers, contributes to the Vet School community, and has a smile and a friendly word for everyone - an unsung hero of the student body.' This year the award went to Melanie Chapman (BVSc 2019).
"The student body at Liverpool Veterinary School takes mental health very seriously; we feel that education and awareness of the problems that students may face in their careers should start from day one in their first year at university. Several initiatives are underway to improve mental health support at the School by both students and Faculty alike.
"Vetlife is an Independent, confidential and free helpline for everyone in the veterinary community. It is run by veterinary professionals for the veterinary profession. They are there to listen, without judgement, and their help and support is available 24 hours a days, seven days a week. Their values hold true to our own in that they believe everyone should have somewhere to turn when times get hard.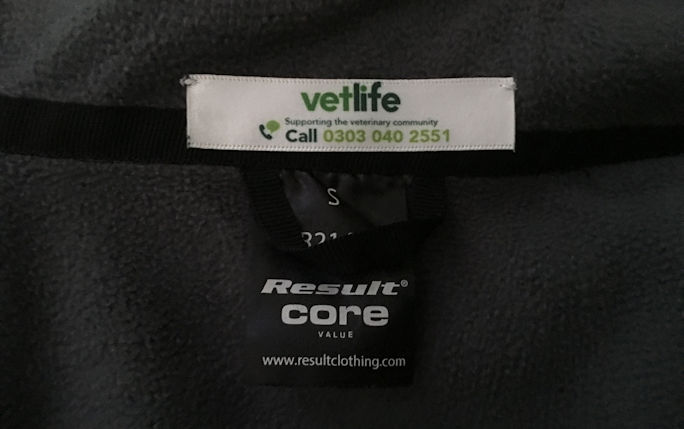 "For this reason, the Graduation Clothing Committee elected to have a small fabric label discreetly stitched into each item of clothing. This label has the logo and phone number of Vetlife on it and is intended to act as a reminder of the support offered by the charity. The labels are immediately visible to whoever is putting on the jacket but clients are unlikely to notice it. For those of us working in rural areas, the idea behind this small token is we are more likely to have phone signal to call Vetlife than have an internet connection to look up their phone number.
"We are very lucky and appreciative that the University of Liverpool Veterinary Alumni Association offered funding to pay for these labels to be added to the clothing. Mental health and welfare is something we feel very strongly about as a collective cohort. If we can stop just one person feeling that they have nowhere and no one to turn to, we would consider this project a huge success. We sincerely hope none of our fellow new graduates find themselves in this position. However, should this be the case we hope they remember their friends in their University cohort, the support we have received from the Alumni Association and the ongoing support from the Vetlife community.
"Onwards and upwards, and above all be kind"