Medicine Class of 1959 return to the University after 60 years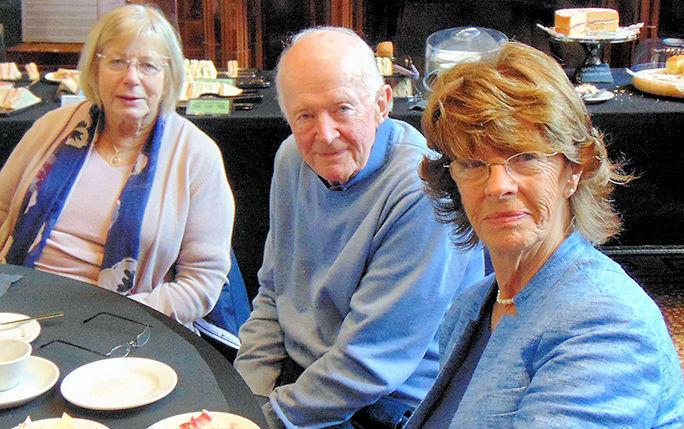 Alumni from the Medicine Class of 1959 returned to Liverpool for a two day reunion organised by their classmate, Emeritus Professor of Surgery at the University of Manchester, Sir Miles Irving (MBChB 1959, MD 1962, ChM 1967), to celebrate the 60th anniversary of their graduation.
The group, which included a former physician to the Queen, an English Amateur Golf champion and captain of the Walker Cup team as well as a Fellow of the Royal Society, enjoyed a coach trip to visit areas of the city that they frequented as students, followed by a tour of the former Liverpool Royal Infirmary in the University's Waterhouse Building on campus.
The Infirmary, which was open from 1887 until 1978 when the new Royal Hospital was opened, housed the world's first district nursing service, established by William Rathbone VI in 1862 on advice from Florence Nightingale. Many of the returning graduates had vivid memories of studying and working in the building.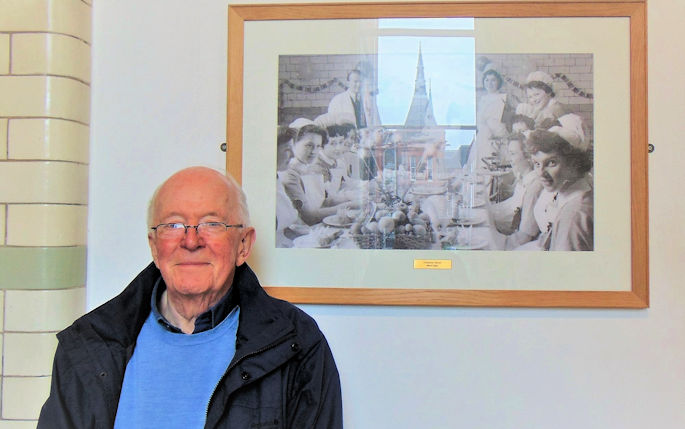 One alumnus in particular was moved to see himself memorialised in a black and white framed photograph taken in the early 1960s (pictured above). Dr Bill Coddington (MBChB 1959, MD 1965) undertook his residency year in the Liverpool Royal Infirmary and regaled a few members of the group with stories about his time working and training on the wards.
After the tour of the Waterhouse was finished the group had lunch in the Waterhouse Café inside the Victoria Gallery & Museum where they continued to catch up and share memories of their time studying together.
About the day, Sir Miles Irving said: "We had an outstandingly successful 60th reunion, in which a goodly number of the year of 1959 graduates were able to attend, and our visit brought back very special memories. We enjoyed an informative tour of the city and a visit to the old Liverpool Royal Infirmary. The latter brought back many memories...most happy, some sad and all pertinent. We were grateful to receive a warm welcome from the Medical School and are all immensely proud to be Liverpool MBChB graduates."
If you were a medical student at the University of Liverpool and would like to organise your own celebration for a graduation anniversary milestone, please contact the Alumni Relations team via: alumni@liverpool.ac.uk and we will be happy to help.