Celebrating our volunteers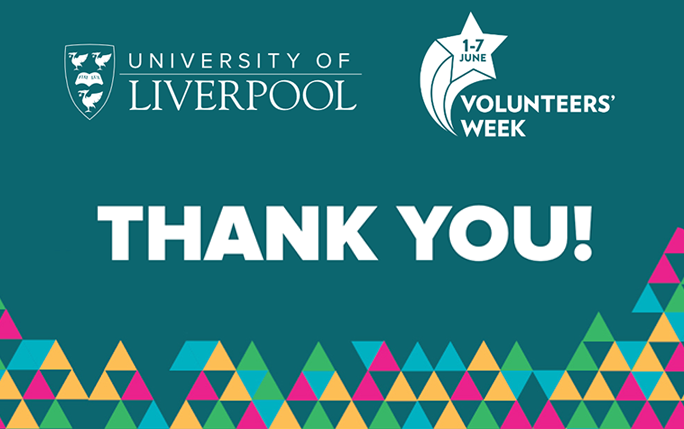 Last week marked National Volunteering Week, an annual event that runs from 1-7 June every year and celebrates the contributions of volunteers from across the UK. This gave us the opportunity to say thank you to all of our fantastic alumni volunteers who generously donate their time, expertise and opportunities to benefit the University of Liverpool community.
Our dedicated volunteers offer their support in so many ways; from sharing expertise at careers talks on campus, hosting events overseas to online mentoring on Liverpool Connect.
Over the last few years, our alumni volunteers have given an amazing 12,520 hours of their time:
In the last year alone 100 alumni have come back onto campus to share their experiences in networking events, talks and workshops
More than 360 hours have been given by staff and alumni who volunteer to be school governors
More than 600 alumni have offered an hour of their time mentoring University of Liverpool students.
So whether you have spent 15 minutes providing feedback on someone's CV, spoken about your career path or mentored someone – thank you!
If you're interested in becoming an alumni volunteer or would like further information then please get in touch with the Alumni Relations team at: alumni@liverpool.ac.uk.