Alumnus receives top honour from Institute of Electrical and Electronics Engineers (IEEE)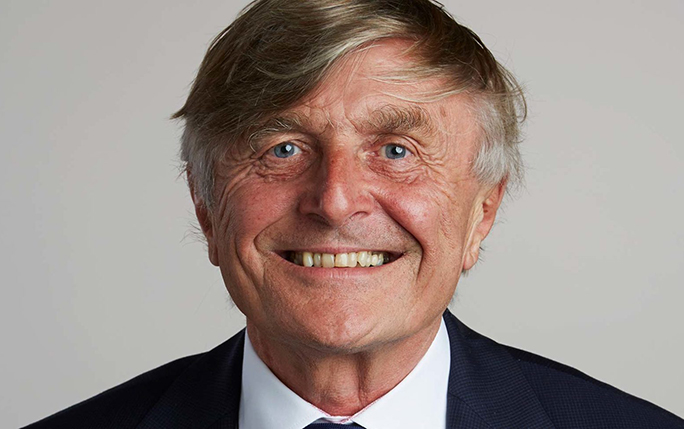 Almost 30 years on from becoming the first CEO of semiconductor and software design company, Arm Holdings, technology entrepreneur and Liverpool alumnus, Sir Robin Saxby (BEng Electronics 1968, Hon DEng 2000), has been awarded one of the sector's highest honours at a ceremony is San Diego – the IEEE Founders Medal.
Sir Robin led Arm Holdings from its formation in 1991 as a spin-off of Acorn Computers with 12 members of staff, to a FTSE-100 company, which designs microchips found in 90% of the world's mobile devices.
He started his entrepreneurial career young, running a radio and TV repair business at just 13 years old, where his father found the customers and he did the repairs. He quickly learned the importance of good customer service and remembers receiving a bonus for fixing a TV on Christmas Eve, as Christmas Day was the time when most people watched a lot of television.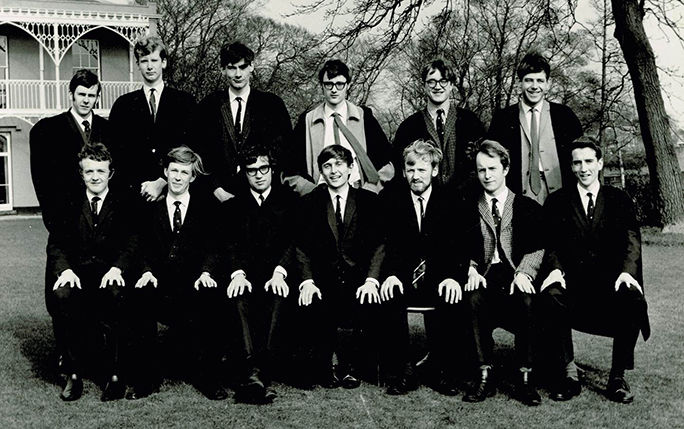 When he began his studies in the University's Department of Electrical Engineering & Electronics in 1965, the Department had just moved into new purpose-built facilities opposite the Victoria Building. He was also one of the first students to live in Roscoe Hall and became the President, crediting this time as being great preparation for leading a board of directors later in life.
Sir Robin has had many memorable experiences in his career, but those that he remembers most clearly are often the disasters: "It's picking yourself up after a disappointment that makes a difference, as well as the hard work. Be prepared to have a go and make mistakes - we learn by doing.
"Arm Holdings was my second real 'start-up' and the first one where I was Chairman and CEO. The first was European Silicon Structures (ES2), where I was in charge of Northern Europe and the US. ES2 had some great people and a great business model, but the technology didn't work as well as it should, however the mistakes at ES2 helped prepare for the success of Arm."
Sir Robin had a huge impact on Arm's modern business, pushing the licensing and royalty model and focusing on building a vast ecosystem of technology partners. Today that ecosystem runs to more than 1,000 companies that, cumulatively, have now shipped 145 billion Arm-based chips. He said: "It's important to recognise that modern technology businesses need great teamwork and a balance of skills. The founding engineers are just as important as the founding CEO." One of Sir Robin's first recruits was a young engineer named Simon Segars, Arm's current CEO.
His time at Liverpool made a lasting impression on Sir Robin: "Financial journalist, Keith Woolcock, once said 'Liverpool is my spiritual home' and I think he's right. Liverpool was my foundation for life."
You can view all of the photos from the celebration dinner in San Diego in our Flickr album here: https://flic.kr/s/aHsmDJXprt