Collaborative outputs supporting teaching, research and practice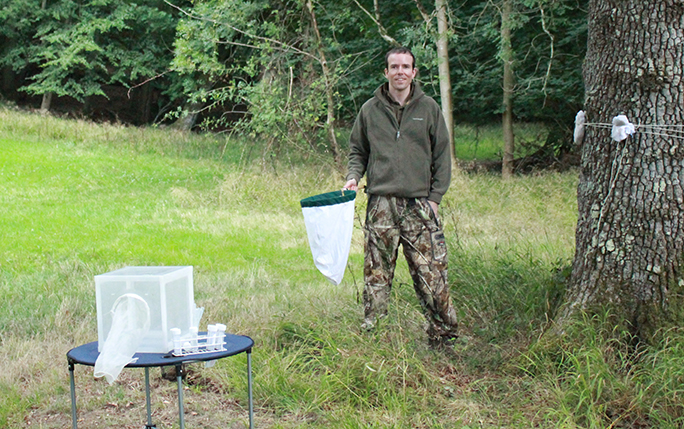 Liverpool Veterinary Parasitology Diagnostics (LVPD) is a specialist diagnostic service based at the Institute of Veterinary Science. LVPD offers laboratory tests for UK endemic and exotic veterinary parasitic diseases to support veterinary patient care, education and research. Here, Paul Gilmore tells us what a busy year 2018 was for them.
LVPD have continued to support ongoing research on Phortica variegata, the vector for Thelazia callipaeda. Jennifer Palfreyman, a current Liverpool BVSc undergraduate, completed her Wellcome Trust Vacation Studentship on Phortica variegata in the UK, and findings have been published in Parasites and Vectors.
Jennifer was subsequently invited to present this work at the British Society for Parasitology, and was also awarded the prestigious Kennel Club International Canine Health Student Inspiration Award to continue this research, in conjunction with LVPD.
Based on the data collected, a model was created to predict the distribution of Phortica variegata in the UK. Subsequently, extensive work was carried out between May and September 2018 in the New Forest and other model-predicted locations, to assess the prevalence of Phortica variegata. Results of the new study will be published in 2019.
In light of our on-going work in this area, a dedicated Thelazia callipaeda webpage has been created to share the latest developments.
In other work, LVPD also reported on a case of lethal cysticercosis in a pet rabbit.
After 50 years of service at the University of Liverpool, Tony Brandwood retired in December 2018. Tony has been an inspiring role model. His insightful and experienced support has been both professionally and personally beneficial to everyone he's worked with. It is something we are all truly grateful for and will surely miss. We wish him all the very best for his retirement.
The primary role of LVPD is to provide veterinary parasitology diagnostics to the University of Liverpool's veterinary teaching hospitals, first opinion practices, farms and pathology service, and to support the delivery of the BVSc programme. By choosing to use LVPD for your parasitology diagnostics you will be supporting the training of the veterinary surgeons of the future.
For further information on LVPD and the services available, visit: www.liverpool.ac.uk/lvpd.