Marketing students attend London Fashion Week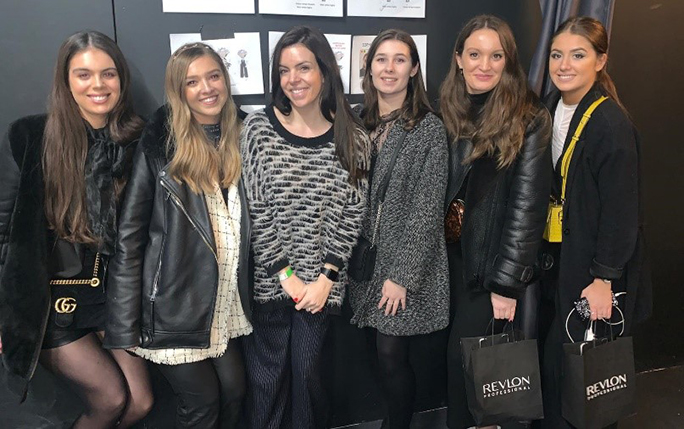 Five undergraduate marketing students attended this year's London Fashion Week to assist a luxury fashion brand, co-directed by a Liverpool alumna, with its digital marketing and communications.
Second year students, Shelby Macaulay and Erin Salisbury, along with final year students, Holly-Rose Gleaves, Sarah Taylor and Laureece Nuttall, were shortlisted by Dr Ahmed Al-Abdin, BA Marketing Director of Studies, and Liverpool alumna and current PhD student, Jennifer Davies (MSc Operations and Supply Chain Management 2016), co-owner of NABIL NAYAL, who sought expressions of interest from marketing students interested in working in the fashion industry. Several of the shortlisted students had also previously attended an ULMS Extra session delivered by Jennifer earlier in the year.
In the two weeks leading up to the event, the students worked closely with Jennifer to put together a social media communications strategy which included a seven day countdown to build excitement. Throughout the process they were given insight into creating brand-specific content and how to credit sponsors in a way that complies with regulations.
The students were given control of the brand's social media accounts on the day and they utilised Instagram stories to showcase all aspects of the event. They also had the opportunity to review the analytics after the show to see how their content had helped to improve reach and engagement.
Throughout the project the students worked collaboratively with NABIL NAYAL's sponsors, which include Revlon Professional, Sophie Hallette, Hunger Magazine, The School of Historical Dress and Business of Fashion.
Jennifer Davies, co-owner of Nabil Nayal, commented "The University of Liverpool Marketing students quickly proved themselves to be a group of intelligent, hardworking and enthusiastic individuals. They devised an innovative communications strategy in the build-up to the Nabil Nayal London Fashion Week show which they executed with complete professionalism on the day. They were trusted to operate our social media account and to oversee all social media communications throughout the show.
They also provided excellent support to our principal sponsors, Revlon, who were thoroughly impressed by the student's work ethic. The students were also responsible for the creation of the social media content announcing the launch of Nabil Nayal at the Selfridges flagship store this coming spring."
The experience proved invaluable to the five students:
"I really enjoyed making the content and there was always guidance and help on hand if any of us were unsure about whether or not content was on brand enough. Being involved in the social media strategy for all brand content in the lead up and on the show day was a unique opportunity and something which I definitely will not forget." Erin Salisbury
This opportunity has undoubtedly enhanced my employability. Through planning, creating and executing a social media strategy, we have enhanced our team work and creativity skills" Shelby Macaulay (pictured above)
"Having the opportunity to work alongside a brand that is as well recognised as Nabil Nayal, was something I could have only dreamed of and the whole experience from start to finish only further instilled in me that I would love to pursue this as a career" Sarah Taylor
"Not only was the AW19 Nabil Nayal show out of this world, but the interaction and getting marketing and photography tips from industry professionals such as Revlon Professional made the experience just that more valuable." Laureece Nuttall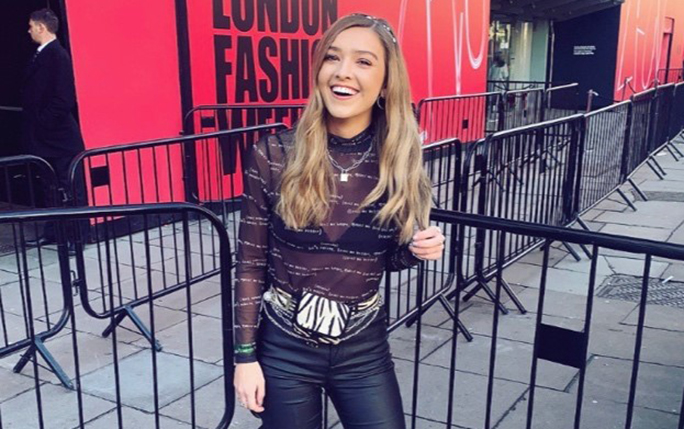 "I would encourage any student to take on any opportunity such as this, as it will give you invaluable experience and references to use during future interviews and jobs" Holly-Rose Gleaves (pictured above)