Vasily Petrenko opens new music facilities following multimillion pound investment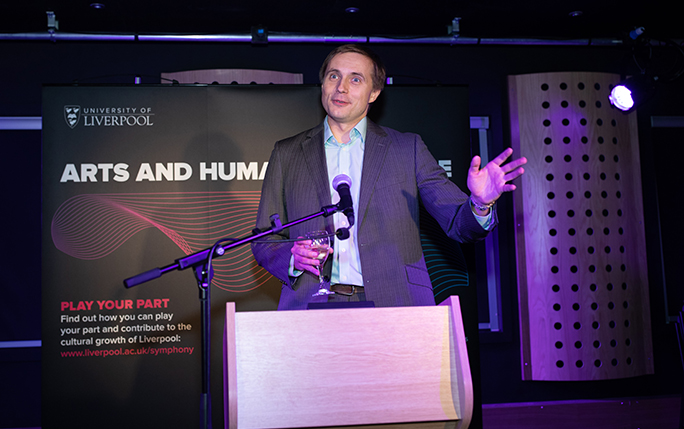 Alumni and other distinguished guests joined Royal Liverpool Philharmonic Orchestra Chief Conductor, Vasily Petrenko (Hon DMus 2009) and the Department of Music to celebrate the opening of new facilities in the refurbished Gordon Stephenson Building.
The multimillion pound investment in music education, performance, production and management greatly enhances the Department's offer.
It includes nine practice rooms – each equipped with new Yamaha pianos; a Research Studio for advanced and experimental electronic music research and composition; as well as The Hub, a new performance and rehearsal space with high quality PA and lighting.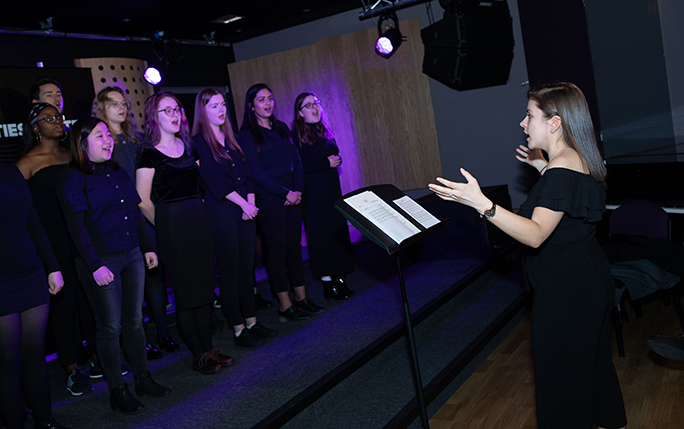 A student choir entertained guests
It also houses a brand new Solid State Logic (SSL) studio with professional desk, large live room and isolation booths – all linked to The Hub to enable large-scale recording.
Professor Catherine Tackley, Head of the Department of Music, said: "Our student community is diverse and vibrant, and music is important to student life beyond the Department at the University of Liverpool.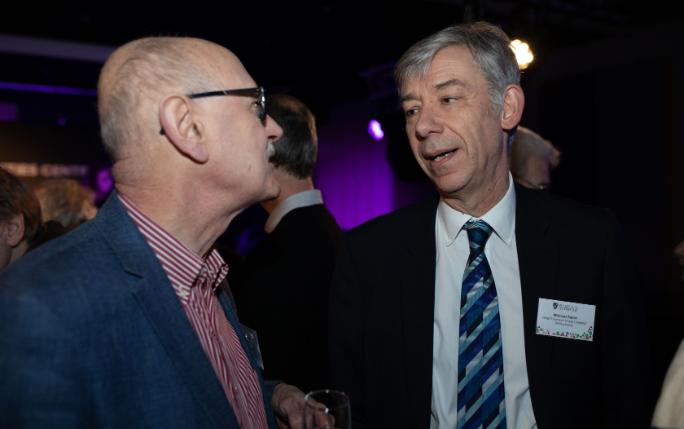 Robin Bloxsidge (BA Hons Geography 1969), former Head of University Press, with Michael Eakin, Chief Executive of the Royal Liverpool Philharmonic
"Many of our Music students are excellent performers or composers and will go onto careers in the profession. But many more will become the next generation of arts professionals, venue managers, sound engineers, teachers and maybe even run orchestras like the Philharmonic – or just as likely, combine many of these roles, especially in the years after graduation."
Guests were treated to a tour of the facilities, with performances and displays in each room, ranging from Liverpool University Music Society singers, to a string quartet and demonstrations of the new equipment, among others.
Professor Dame Jane Beer with Andrew and Liz Collinge
They next step in the development of music education and performance at the University was also revealed, as Professor Tackley detailed plans for the new £22m Arts and Humanities Centre.
Professor Tackley said: "We believe that this new facility will enable still higher standards of creative work and make this accessible to the public, and also offer more students the opportunity to obtain that valuable experience which will allow them to achieve success in the ever-competitive job market.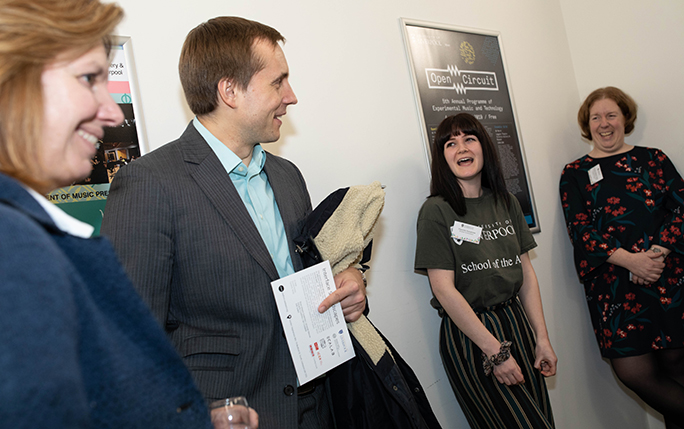 Dr Thelma Handy (Hon DMus 2017), violinist and joint leader of the Royal Liverpool Philharmonic Orchestra; Dr Vasily Petrenko (Hon DMus 2009); Student Ambassador, Charlotte Humphries, and Professor Catherine Tackley on the tours
"We want to involve students as co-creators, and to build a programme which reflects our curriculum, research interests, and community partnerships."
The University is investing £19.1m in the project, and is seeking an additional £3m to fund the development of the auditorium. Half of this has already been achieved.
If you would like to play your part and contribute, please visit: www.liverpool.ac.uk/symphony. View the photos from the launch event in our Flickr gallery here: www.flickr.com/photos/livunialumni/albums/72157705948040541.