Honorary degree nominations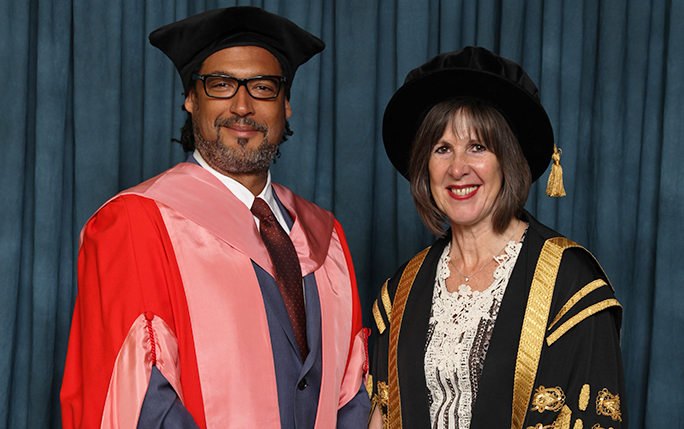 The University is seeking nominations for inspirational individuals to receive honorary degrees in 2020. All members of the University community, including alumni, are able to nominate, and we would like to invite you to submit suggestions.
Those considered for honorary degrees might include: distinguished academics who are pre-eminent in their field; individuals who have achieved national or international eminence in public life or a particular activity (for example in industry, commerce and business, the arts in all its forms, media, or sport); and individuals who have given a particular service to the University or made outstanding contributions to the city or region. It is always helpful to the success of a nomination if the individual concerned has a connection with the University or the region or if a nomination is associated with a particular event such as a conference or anniversary. The University would not normally confer honorary degrees on serving UK politicians or current members of staff.
The Joint Committee on Honorary Degrees would be very pleased to consider any nominations you may wish to make. Nominations should be submitted in strict confidence using the online form, which can be accessed here: www.liverpool.ac.uk/corporate-governance-and-support-office/honorary-degree-nominations. Please do not divulge the nomination to the person nominated.
For further information please contact Emma Leonard, Governance Manager, on +44 (0)151 794 2170, or email her via: e.leonard@liverpool.ac.uk.
The deadline for the receipt of nominations is Friday 29 March 2019.