Celebrating women architects across the decades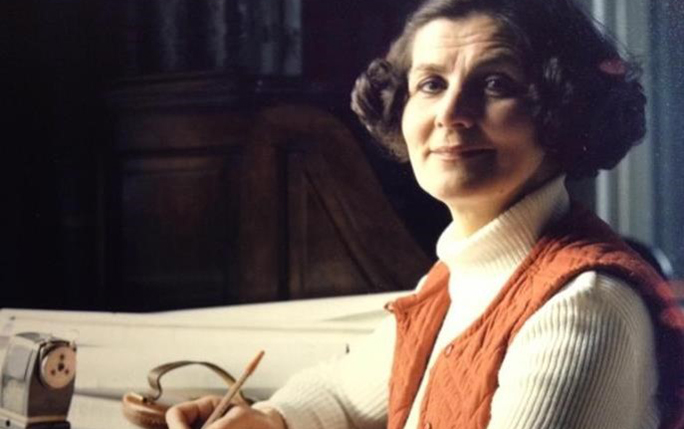 The Liverpool School of Architecture held a special event, in conjunction with International Women's Day, to celebrate the achievements of their female graduates.
The event brought together an inspirational panel of women who shared their educational and industry experiences, spanning almost a century within the profession.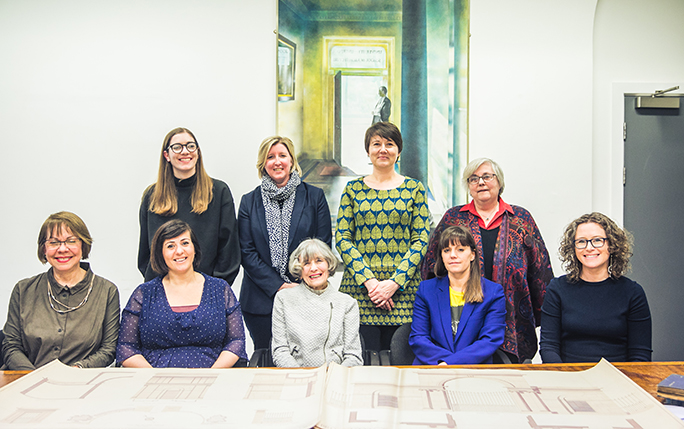 Front row: Gladys Masey Martinez (BArch 1988), Mona Devereau (MBA 2008), Head of CPD Programmes RIBA, Joy Hockey (BArch Hons 1949), Suzy Jones, Director of RIBA North and Sarah Harrison (BArch 2002), Director, Harrison Stringfellow Architects Ltd.

Back row: Jade Meeks (BA Hons 2015, MArch 2015) Architect, Ellis Williams Architects, Louise Sheridan (BA 1994, BArch 1998) Director, Ellis Williams, Charlotte Wilson (BArch 1995), Director, Broadway Malyan Ltd Architects and Jenny Wilson, daughter of 1936 Architecture alumna, Joan Kirby.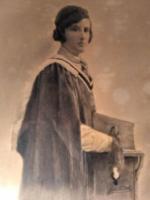 The event was organised by Academics, Sandy Britton and Emma Curtin, from the Liverpool School of Architecture. Several generations of women have now graduated from the school but their achievements have remained largely invisible but the School now aims to change this and hope the event is the start of uncovering more fascinating stories about their successes. During Emma's research in to female architects, it was uncovered that alumna, Norah Dunphy (pictured left), was the first women in the country to graduate with a RIBA Part 1 in 1926.

Women have excelled at the Liverpool School of Architecture since the beginning and from its early days the school accepted female students. As early as 1925, student Frances Thelma Silcock was awarded the highest national prize; the RIBA Silver Medal. Head of School at the time Professor Charles Reilly advocated architecture as a career for women. This was also a concern for the student body, illustrated by Hazel Darracot's article in 1937 making the case for women architects. Through the 20th century the numbers of women students grew to reach the 50:50 in take today.
You can view all the photos from the event on our Flickr album here: www.flickr.com/photos/livunialumni/sets/72157703913630852/with/40353128143
If you know of any successful alumnae from the Liverpool School of Architecture, or would like to share your experiences, please contact Caroline Mitchell, Alumni Engagement Manager, on: alumni@liverpool.ac.uk or call +44 (0)151 795 5575.
Ellis Williams Architects are the team behind the University's new £20m Arts and Humanities Centre incorporating a state of the art 400 seat performance auditorium. Find out more about this project, and how you can contribute to our fundraising project for the Arts and Humanities Centre here.