University staff and alumni receive RCVS honours for inspiring teaching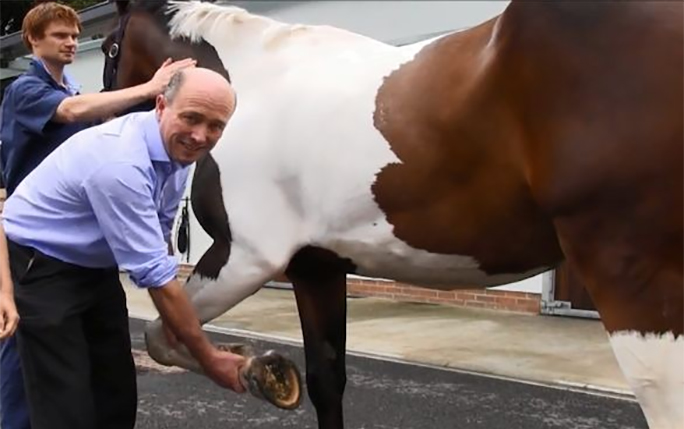 Professor Peter Clegg (FRCVS), equine vet and Head of the University of Liverpool Institute of Ageing and Chronic Disease, will be awarded the prestigious Queen's Medal from the Royal College of Veterinary Surgeons (RCVS) in July.
The Queen's Medal is the highest honour the College can bestow upon a veterinary surgeon and recognises a distinguished career in the profession, whether in clinical practice, academia or veterinary politics.
His nominator, Mandy Peffers (FRCVS), said: "Professor Clegg is unique as he manages to combine a clinical career with a recognised specialism in equine surgery, along with a successful academic research career. His research studies span clinical veterinary studies, basic biomedical sciences and human musculoskeletal biology. Within both his research and clinical careers he has been instrumental in developing and mentoring many individuals through clinical and research training schemes. In particular he has trained a considerable number of veterinary PhD students."
Also due to receive honours are University alumna Dr Ebony Escalona (MRCVS) and Emeritus Professor Derek Knottenbelt (OBE, MRCVS) who are the recipients of this year's Inspiration Awards. Professor Knottenbelt, Emeritus Professor in Equine Internal Medicine and Director of Equine Medical Solutions, is recognised for inspiring generations of veterinary students, residents and specialists.
Ebony Escalona is recognised for her work as a veterinary advisor at the Brooke equine charity; as founding member of the 'Vets: Stay, Go, Diversify' Facebook group, which encourages veterinary surgeons to share their experiences and ideas; and for her involvement in the Learn Appeal Project, which provides basic veterinary, farriery and husbandry knowledge to rural communities without access to internet connections.
To find out more about the University of Liverpool Veterinary Alumni Association, join them on Facebook: www.facebook.com/livunivet or contact Caroline Mitchell, Volunteer Engagement Manager via: caroline.mitchell@liverpool.ac.uk.