Podcast: Jackie Bell has what it takes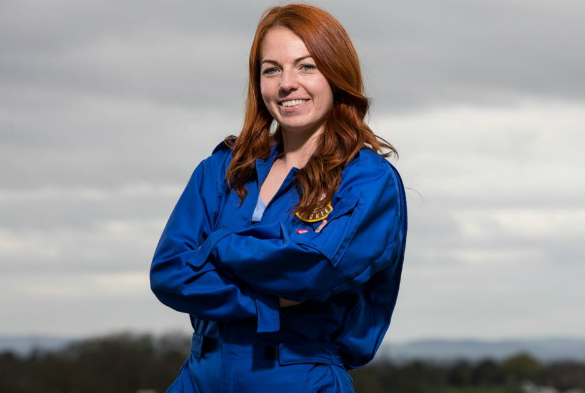 In our latest podcast we speak to University alumna Dr Jackie Bell who hopes to be the 'first Scouser in space'.
Dr Bell is a theoretical particle physicist, athlete, and a certified space junkie so It's easy to see why she was selected as one of twelve candidates for the BBC2 program, 'Astronaut: Do You Have What It Takes.'
The program put the candidates through a series of challenges to see if they have the mental, physical and emotional capacity to become an astronaut. The former chief of the International Space Station Chris Hadfield was the host.
Jackie's journey, from an 8-year old in Liverpool, watching Red Dwarf with her Dad, to being one of twelve candidates for astronaut training is a remarkable, funny and inspiring story.
To find out more you can listen to the podcast by following the links below:
About the podcast
Our podcasts are produced in collaboration with the University of Liverpool online programmes team, hosted by Canadian journalist and producer Neil Morrison, we aim to bring listeners closer to some of our academic experts, authors and innovative thinkers who are affecting positive change in the world today.
Visit our podcast page to learn more.
Get involved
If you would like to contact our podcast with feedback or suggestions for future recordings please e-mail: news@liverpool.ac.uk