Liverpool tops Russell Group for graduate employability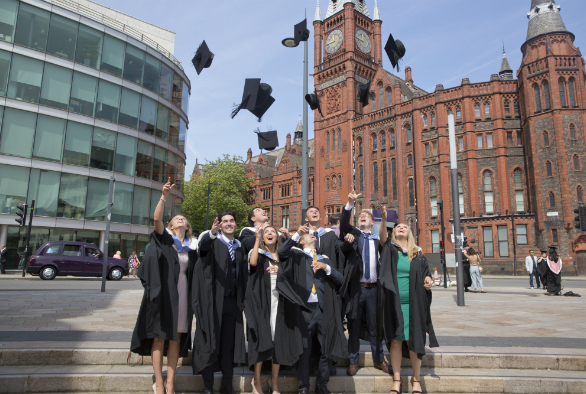 The University of Liverpool has the highest graduate employability rate of any university in the Russell Group, new figures show.
According to the latest Destination of Leavers from Higher Education (DLHE) survey, 96.9% of the University's UK full-time first degree graduates were either in work or further study six months after graduating in July 2017, up from 94.7% the previous year.
This impressive 2.2 percentage point improvement places Liverpool top of the prestigious Russell Group, ahead of universities such as Oxford, Cambridge and Manchester.
Overall the University is now ranked 23rd in the UK, having risen a huge 53 places from 76th last year.
Employability is an important focus of the University's Education Strategy, with a number of new initiatives, such as the Kick Start graduate internship programme, launched in the past twelve months.
Dr Paul Redmond, Director of Student Experience and Enhancement at the University of Liverpool, said: "This is a fantastic achievement for our University and illustrates how seriously we take our students' employability. But it's only the beginning. Over the coming year, we'll be restructuring our Careers Service, introducing an exciting new Career Studio, and investing additional resources in placements and internships. We want Liverpool to become established as the leading Russell Group university for graduate employability."
For more information about the University's Careers and Employability Service please visit: https://www.liverpool.ac.uk/careers