Afternoon tea with the Vice-Chancellor
To honour and celebrate University of Liverpool students who receive scholarships based on their academic achievements, Vice-Chancellor Professor Dame Janet Beer hosted an afternoon tea in the Guild of Students.
Ruiqi Zhang (pictured below), PhD candidate in Archaeology and recipient of the prestigious Tung Scholarship, awarded by the University of Liverpool Graduate Association (Hong Kong), was invited to address her fellow students and senior members of University staff.
Ruiqi gave her perspective on the importance of education and the role of philanthropic giving in supporting the next generation of scholars. She said: "As Chinese students studying in England, many of us can encounter difficulties, from emotional to financial issues. However, the pursuit of learning, science and truth; the desire to promote the boundaries of human knowledge; the willingness to dedicate ourselves for a better world, should not be hindered by our current troubles.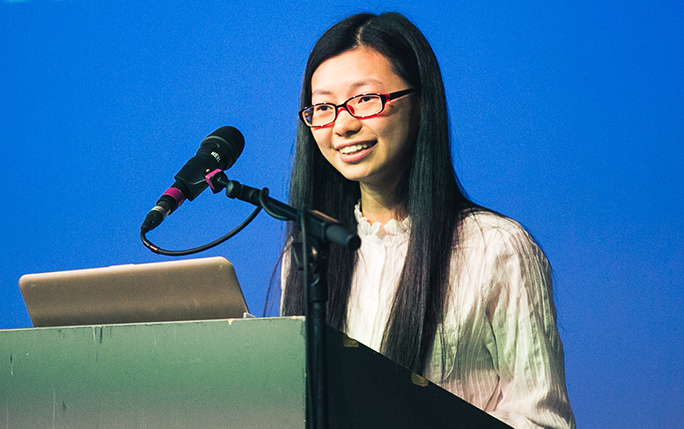 "Thanks to all those who provide these scholarships, which relieve us from the unexpected or expected 'economic disaster', and show their faith in us. This is the courage, encouragement and opportunity handed down from our patrons and alumni."
In her speech, the Vice-Chancellor encouraged the students to continue the pursuit of excellence that first allowed them to win a scholarship.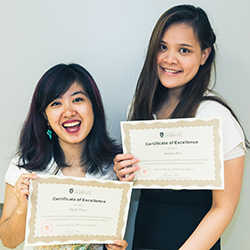 She continued to say: "We are delighted that such talented students, both from the UK and right across the globe, choose to study with us and truly hope that you are finding the experience at the University of Liverpool inspiring, challenging and life-changing."
‌Speeches were followed by a chance for students to network over tea and scones with their fellow students and with the senior leadership of the University, including Dame Janet; Pro-Vice Chancellor for Education, Professor Gavin Brown; and Director of Student Experience and Enhancement, Dr Paul Redmond.
You can view all of the photos from the afternoon tea in our Flickr gallery here: www.flickr.com/photos/livunialumni/sets/72157693656092195/with/39672045294
If you would like to contribute our fundraising priorities, you can find out how here.