Nanomedicine lecture: good things come in small packages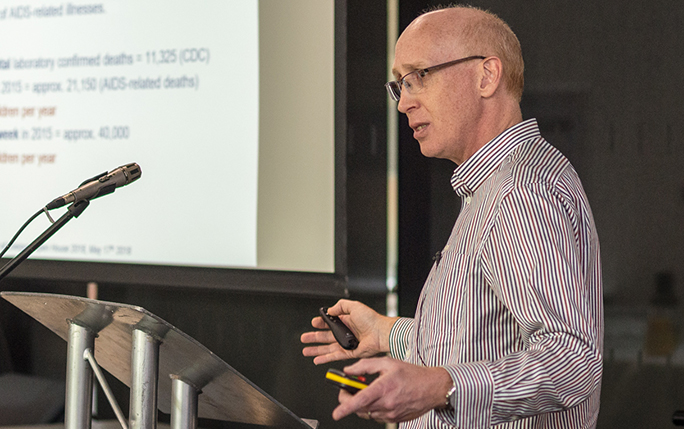 What do you think of when you hear the word 'nanotechnology'? It conjures-up images from pop culture and science fiction; tiny robots, futuristic building materials and a miniaturised Dennis Quaid in Inner Space. But did you know that nanotechnology has been used to treat healthcare patients in the UK and around the world for decades?
In his recent lecture as part of the University's Open House festival, materials scientist, Professor Steve Rannard, explains how your University is on the cusp of changing lives around the world through the novel application of nanomedicines.

Professor Rannard provides a unique insight into this fascinating area of science, which has the potential to dramatically improve care for people experiencing a wide range of health problems, from HIV/AIDS to malaria.
Watch the lecture here:
Find out more about our fundraising appeal to raise £400,000 for Professor Rannard and Professor Owen's paediatric nanomedicine research, and how you can help, here.