Webinars on demand
The University of Liverpool hosts a series of free online webinars to provide you with a toolkit of skills to help you excel in your career.
Each session offers new ways of thinking about international business issues and is presented by a member of our academic staff or alumni with industry expertise. You can access the recordings of previous webinars, free of charge, at any time, wherever you are located in the world.
If you are interested in hosting a webinar with us, get in touch by emailing us on: alumni@liverpool.ac.uk.
---
Blockchain and the law
Ade Molajo (Computer Information Systems 2009)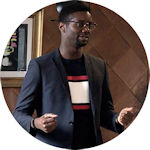 Ade presents the implications of the law on Blockchain with a close view on EU, UK and US legislation. Learn what the legal framework has to say about the legality of ICOs, how to pay employees in cryptocurrencies and how Blockchain is helping to bring 'Dark Web' criminals to justice. Learn all this and much more in this deep-dive session.
To find out more you can listen to the recording.
---
Talent analytics and Human Resources management
Rita Molnar (MSc Organisational and Business Psychology 2017)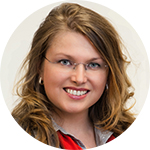 In this webinar, Talent Management Expert, OD & HR Consultant and University of Liverpool alumna, Rita Molnar, discusses how the changes in the world of work contributed to the increasing interest in using talent analytics in human capital decisions at organisations.
Rita talks about how gaining insights into the workforce can be a competitive advantage in hiring, developing, engaging, managing performance and motivation, and retaining talents.
To find out more you can listen to the recording.
---
Engaging with international markets
David Stringer-Lamarre (LLB Hons 1986)
‌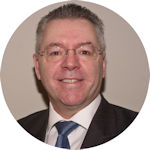 David is Managing Director of Fortis Consulting London and the Chairman of the Institute of Directors London Region. In this session, he discusses how companies can prepare themselves to engage with markets outside the country in which they are located. This includes market research, entry strategies and importantly cross-cultural business engagement skills.
"You can have the best product or service in your 'home market' but if you do not effectively engage with your international target market you will not succeed."
To find out more you can listen to the recording.
---
Professional Development for new and aspiring managers
Paul Smith (BSc Psychology 2004)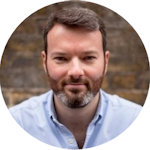 In this webinar, founder of WiseAmigo and Chartered Psychologist, Paul Smith, will be exploring some key areas of personal development for those considering entering management, or for those just about to take on a management role. Whether it's delegating, seeing the big picture, managing conflict or simply getting stuff done. Paul will be bringing to life some important concepts that can help you flourish as a manager.
To find out more you can listen to the recording.
---
A career in digital marketing: The future's bright
Tim Butler (Business Economics 1994)
Marketing has always attracted bright minds and ambitious people with its blend of creativity and sharp business acumen. In today's digital first economy, marketing is at the cutting edge of new technology and techniques.
Is a career in digital marketing something that would excite you and get you up in the morning? Or is digital marketing something best left to others? What is digital marketing anyway? What does it entail and what is the day-to-day like if you have a job in digital marketing?
In this webinar, Liverpool alumnus Tim Butler, founder of Innovation Visual, gives you the answers to the digital marketing landscape of today and what he expects from the future. He provides the knowledge from his twenty years of experience in the field.
To find out more you can listen to the recording.
---
Bitcoin and Blockchain (Mandarin)
Dr Xi Fu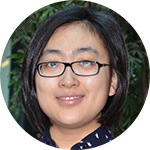 The University of Liverpool's Management School organised an exclusive webinar for students of the 2015 Financial Masters program on 'Bitcoin and Blockchain: Current Status', with speaker Dr Xi Fu.
Dr Fu is a lecturer in the Department of Economics, Finance, and Accounting in the Management School. Prior to joining the University of Liverpool, she earned her PhD in Accounting and Finance from the School of Management at Lancaster University. Her research interests are asset pricing, financial metrology, risk management, and derivatives.
利物浦大学管理学院为 2015 届金融硕士项目的学生组织了一场独家网络研讨会,主题为:"比特币 和区块链:现况",主讲人:Dr Xi Fu. Xi 是利物浦大学管理学院经济,金融与会计系的讲师。在加入利物浦大学之前,她在兰卡斯特大学 管理学院获得了会计与金融博士学位。她的研究兴趣是资产定价,金融计量学,风险管理以及衍生 品。
To find out more you can listen to the recording.
---
A guide to Blockchain technology and its application
Ade Molajo (BSc Computer Information Systems 2009)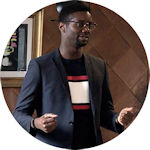 In this webinar, Ade Molajo, will take a deep dive into the subject of Blockchain. By the end of the session, you will understand how it works and what it can be used for apart from currency. Ade will explain the jargon you've been hearing about including Consensus, Immutability and Sidechains.
To find out more you can listen to the recording.
---
Uncovering your natural resilience at work
Andrew Bridgewater (BA Social Studies 1983)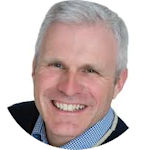 In this webinar, Chartered Psychologist and University of Liverpool alumnus, Andrew Bridgewater, will talk about how we create our personal experience and introduce a powerful new approach to enjoying natural resilience and mental wellbeing at work. The session will include resilience tips for leaders and also specific tips for those facing uncertainty, including students and those changing jobs or careers. Andrew will share his story of recovery from severe depression after a prolonged period of work-related stress in 2006.
To find out more you can listen to the recording.
---
Voice search: Its growth and impact on marketing
Tim Butler (Business Economics 1994)
We are all familiar with typing a query into Google to find a product, business, or answer to a question. But many of us are now choosing to ask Google and others out loud. This trend is growing much faster than most businesses realise and fundamentally impacts marketing.
In this webinar, University of Liverpool alumnus Tim Butler (Business Economics, 1994) director of Innovation Visual, outlines the explosive growth in voice search and explains how the difference between typing and verbalising search queries will require huge changes from businesses that want to be successful.
To find out more you can listen to the recording.
---
Insight into overseas and UK employment (Mandarin)
William Hong (BA Hons Accounting and Finance 2013)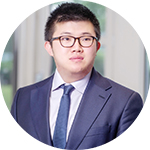 Dreaming of working in the UK financial sector? Not sure how to get a job in the UK or China? Join graduate William Hong from Deloitte UK, and Founder of Chase Offer. He graduated from the University of Liverpool and studied at LSE for the Master Degree in Management and is now working in the UK Deloitte as an Assistant Manager; meanwhile he established Chase Offer with his friends five years ago. He has worked with other professional tutors to help students for overseas master's programs applications.
To find out more you can listen to the recording.
---
The 'why and how' of becoming a successful freelancer
Willem Gous (MSc Information Systems Management 2015)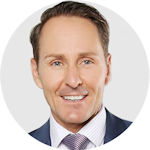 During this webinar serial entrepreneur, life coach and alumnus, Willem Gous, will share how you prepare and launch yourself as freelancer. He will help you reduce stress and uncertainty while increasing your chances of success. Freelancing goes beyond checking your email, waiting for work to come to you. It holds a lot of potential for freedom, personal growth and a new financial future. But, for this to happen you have to have a definite process and plan.
To find out more you can listen to the recording.
---
Starting a business: The personal journey
Willem Gous (MSc Information Systems Management 2015)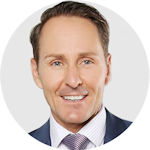 Entrepreneur and life coach Willem guides you through the personal and emotional challenges of starting a business. Gain an insight into the personal development tools that can help you on your journey, navigate partnerships and mentorships, and how to avoid self-doubt.
Life Design Series Week 1
Life Design Series Week 2
Life Design Series Week 3
Willem offers key insights into the secrets of designing and living the life you have always wanted. Avoid the biggest mistake that leads to being stuck in a life you dislike, being overworked and unhealthy, ending up in a repetitive cycle of life where every year seems to be the same as the previous.
---
Technology transforming business - who exactly leads?
John Hanley (BEng Hons Mechanical Engineering 1979)
‌John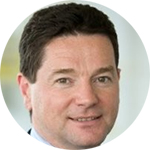 Hanley, founder of Run the Change, explores technology business models and who controls the innovation agenda going forward. From the more traditional General Electric, NASA and Philips to the technology led innovators such as Airbnb and Uber, John will also explore what this might mean for the roles that can be played in the new generation of business models.
To find out more you can listen to the recording.
---
How HR can take advantage of social media
Tim Scott (BA Hons Philosophy 1997)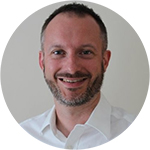 Tim Scott, People Director, Fletchers Solicitors and Founder of The Work Consultancy, discusses the rise of digital and social technology, current and future technology trends and the digital skills gap. Tim considers what this means for HR professionals, how they need to respond and will conclude with practical tips to take away.
To find out more you can listen to the recording.
---
Creating new business opportunities with what you have now
Willem Gous (MSc Information Systems Management 2015)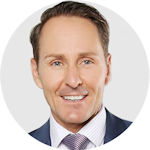 Willem will provide tips on how to access your current situation, identify possibilities, and create a plan to establish new business opportunities.
To find out more you can listen to the recording.